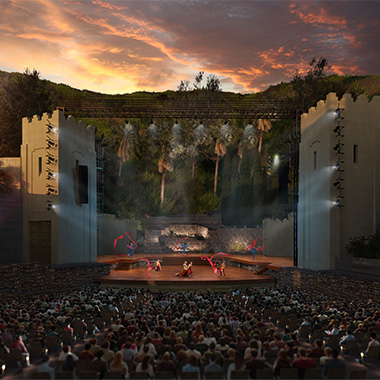 Ford Theaters Project
Completion: August 2016
Los Angeles
Existing construction: 8,300 square feet
New construction: 15,800 square feet

The project includes the rehabilitation and augmentation of the existing theatre, while protecting its historic integrity and providing amenities to enhance the patron and performer experience. These improvements include: a new stage; infrastructure; technical theatrical lighting and acoustic treatments, as well as new support spaces for the performer. The patron will experience a state of the art performance venue, set in a beautifully landscaped canyon with a new terrace for picnicing.

"This work will provide L.A. County artists and producers with high caliber technical infrastructure and amenities worthy of the artistic quality they present on stage." -- Adam Davis, Managing Director, Ford Theatres.

Read more on the Ford Theatres Project page.