Ford Theaters Project Under Construction

May 11, 2015

The proposed project includes the rehabilitation and augmentation of the existing theatre, while protecting its historic integrity, and status and through the addition of new facilities and amenities to enhance the patron and performer experience.

The improvements to the Ford Theaters Project include: a new stage; infrastructure; technical theatrical lighting and acoustic treatments, as well as new support spaces for the performer. The patron will experience a state of the art performance venue, set in a beautifully landscaped canyon, and a new terrace with picnic options.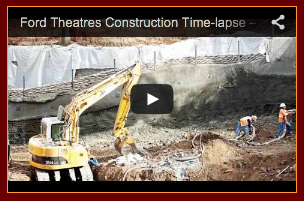 Link: Ford Theathers Project



Education | Arts & Culture | Civic & Social | Urban Revitalization
About Levin & Associates | News | Home